your experience
There's nothing quite like being part of the Jack Henry™ team. You can innovate, explore, collaborate, and learn – all while surrounded by people who are genuinely invested in your development and your success. This is more than a place to work – it's a place to love what you do.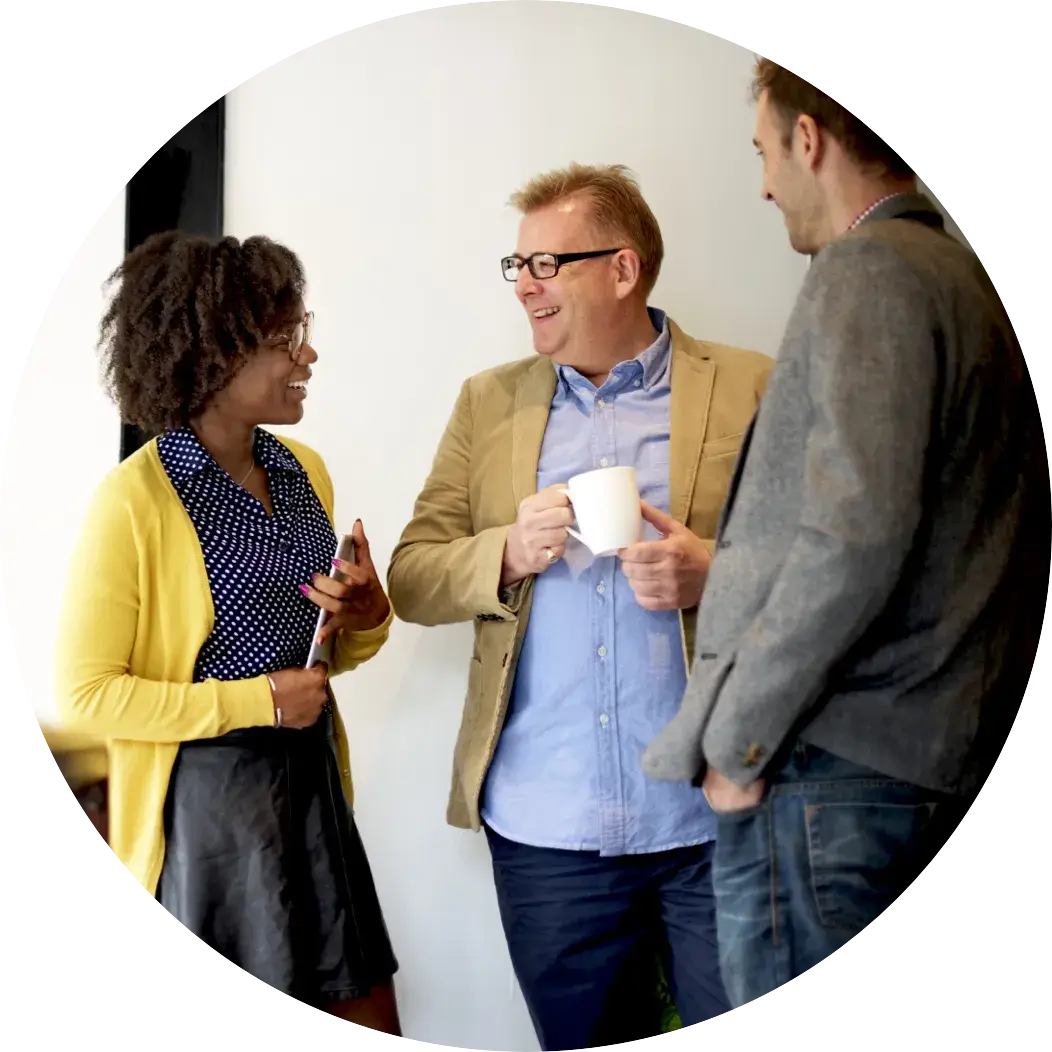 our culture
What makes working at Jack Henry so special? It's hard to pick just one thing. This is a culture of learning. A culture of collaboration. A culture of caring. And a culture of innovation. People genuinely care about doing the right thing. And we all do whatever it takes to make that happen. So when you add it all up, you get a work environment that you can feel good about every single day.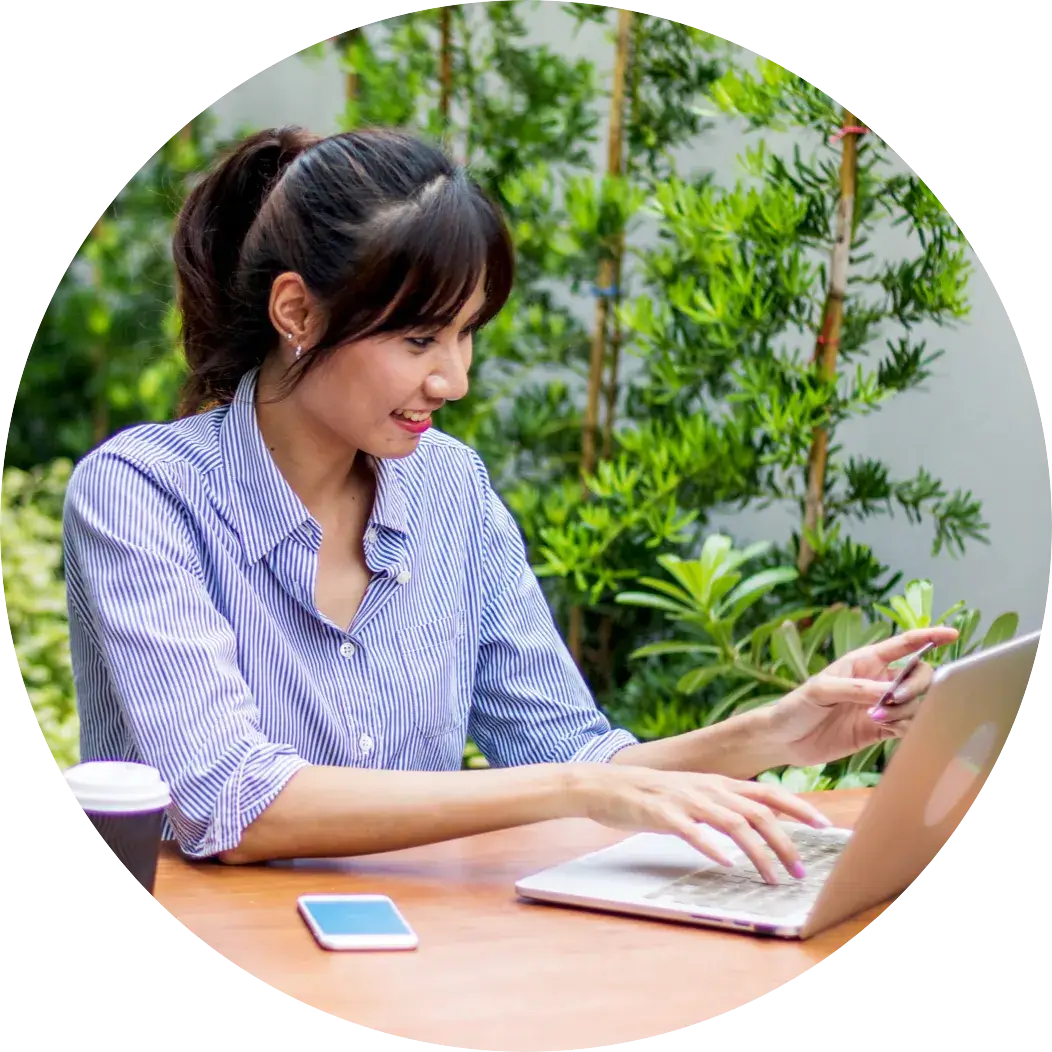 how we work
There's no one-size-fits-all approach to technology and innovation. And we don't take that approach when it comes to our work environment, either. We believe in doing our best work however it works best for us. For some, that involves collaborating at one of our dozens of offices nationwide during the week. For others, it means working remotely* – from home, the dog park, a local coffee shop, or wherever you're most comfortable.
*Remote work is available to regular, full-time, and part-time associates and is based on the needs of the job, associate performance, work group, and company needs.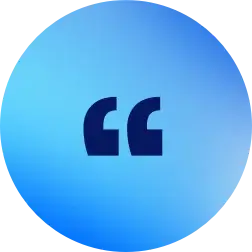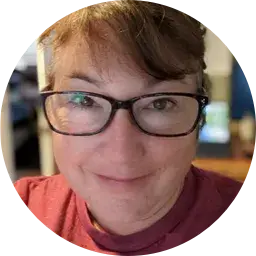 The company has made a concerted effort to keep the 'small-town feel' while growing and adopting a much more inclusive and diverse position.

Kara C.,

Technical Editor, Advisory, Knowledge Enablement (Credit Union Solutions, Technical Publications)
hiring process
We want to make sure you always know where you are in your journey with us. If you have any questions along the way, please reach out to ta@jackhenry.com.
Visit our career site and find a position that aligns with your skillset and interests. Remember to focus on the "Need to Haves" for the role and make sure they're listed on your resume.
Once you apply, you'll receive a confirmation email. And you can always check the status of your applications through your profile page on the career site.
Applications are all screened for the position's "Need to Haves". If there's a question, a recruiter may reach out about your application or experience.
If you've met the qualifications for the position, you may be screened over to the hiring manager for their review and potential interview selection (notified via email).
Our typical interview process may include phone screening, onsite interviews, and behavioral-based interviews, as well as technical testing for certain roles.
Once the interview process is complete – if you are the selected candidate – you will receive both a verbal offer from our team, as well as a written offer letter.
Upon acceptance, you'll complete the background and drug screening through our vendor, First Advantage. All additional onboarding tasks are through our easy-to-use online portal.
If you were not selected for the position, you'll receive a follow-up from our team either via email or phone letting you know that the position has been filled. Keep looking for other positions with us, as your perfect opportunity and fit may still be out there for you.
FAQs
Once an application has been submitted, you will receive an email notifying you that you successfully applied. You will also receive status emails at various stages of the recruiting process. You can also check the status of your applications through your profile page on the career site.

You can contact recruiting@jackhenry.com with your name, contact information, and the job number you were trying to apply for.

Jack Henry will provide reasonable accommodations to complete the application upon request, consistent with applicable law. If you require an accommodation, please email recruiting@jackhenry.com with your contact information and accommodation request. At Jack Henry, we are engaged with the Center for Disability Inclusion to help us advance our inclusion efforts in the workplace and marketplace as we strive to be an employer of choice for people with disabilities. For more information, visit centerfordisabilityinclusion.org.

If you have been formally offered a position at Jack Henry, that offer is contingent upon successfully completing a background check that consists, dependent on the position, of a criminal background investigation, Social Security verification, motor vehicle report check, employment verification, education verification, and a five-panel, non-THC drug screening. Some positions may require additional screening requirements, and these requirements will be reflected in the job posting requirements.

Once submitted, your application cannot be edited, updated, or deleted. In order to comply with federal regulations, Jack Henry must be able to supply upon request all applicant data attached to a job opening. Contact recruiting@jackhenry.com with your name, the job number, and the information that needs to be updated.

Once you have submitted an application with a resume, it can't be updated or edited. In order to comply with federal regulations, Jack Henry must be able to supply original applicant data per job opening upon request. You may add a resume or update information on your profile at any time.

Not currently. Jack Henry does not offer sponsorship unless specified on the job posting. In order to be employed at Jack Henry, you must be eligible to work in the U.S. with no current or future sponsorship needs.

Jack Henry's competitive and comprehensive benefits package offers medical, prescription drugs, dental, vision, life, accidental death and dismemberment insurance, health savings and flexible spending accounts, and short- and long-term disability programs. Jack Henry also offers a generous 401(k) option, employee discounted stock purchase, educational assistance, paid time off and paid holidays. Many of these benefits are available to you after 30 days of employment. We encourage you to review our benefits.

Please visit the home page of our career site and click on Get Connected. You can attach your resume and provide us with information about your role of choice.
our benefits
Your Healthcare
High-Deductible Health Plan (HDP)
Generous Health Savings Account (HSA) Contributions
PPO Plans (HMO also available in California)
Dental and Vision Plans
Flexible Spending Accounts
Your Well-Being
Biometric Screenings
Fitness Challenges
Wellness Objectives and Incentives
Short- and Long-Term Disability
Tobacco-Free Campuses
Culture of Balance
Paid Time Off (PTO) and Paid Holidays
Flexible Work Arrangements
Casual Dress Code
Community Involvement
Paid Parental Leave
Invest in You
Tuition Reimbursement
Partnerships with University of Phoenix and WGU
In-House Training Courses
Support Your Family
Adoption Assistance
Critical Illness Insurance
Accidental Injury Insurance
Life and AD&D Insurance
Employee Assistance Program
Financial Wellness
Generous 401(k) Plan Matching Contributions
Employee Stock Purchase Plan
Educational Resources and Programs
Employee Discounts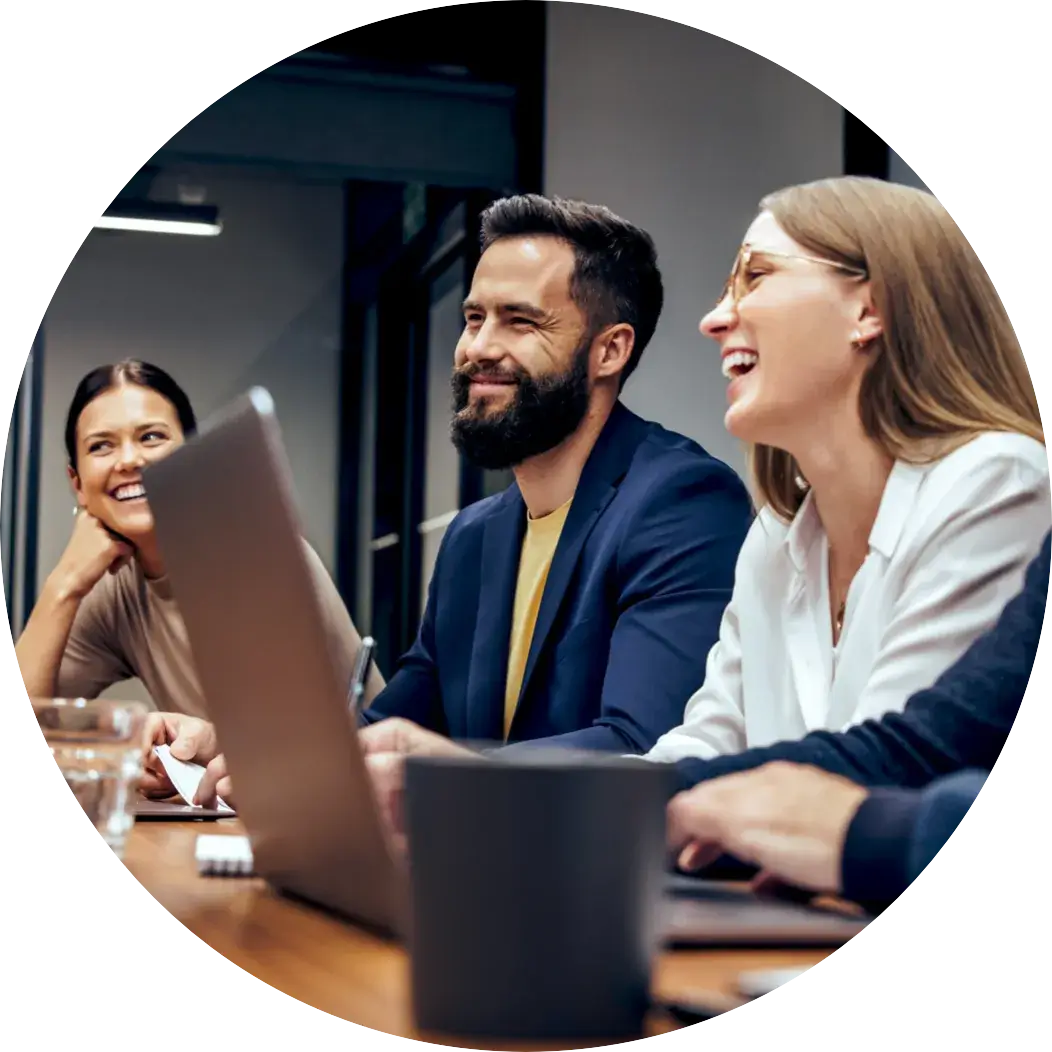 the associate experience
Join in on a place where people come for a job and stay for their career. It's in our nature to do the right thing, do whatever it takes, and have fun while we're at it. We believe our work has purpose – not only to help people gain financial freedom, but also to be a force for good in our communities. At Jack Henry, you'll join an inclusive community of talented individuals who rise together to meet challenges, improve, grow, and innovate. You'll be met with opportunities to learn, develop your career, and make an impact on individuals, small businesses, and the communities in which we live and work.
Become a Community Member Today
One of the best ways to learn more about Jack Henry is to join in. Sign up for one of our communities and be one of the first to get our latest news, updates, and job opportunities.